Bridgewater, NJ Social Security Offices
Find Social Security Offices in Bridgewater, New Jersey.
We have listed the social security offices in Bridgewater, NJ.

Select the name of the office below to obtain full details. When possible we provide local phone numbers of your local office. This can be the difference between waiting for as much as an hour.

Bridgewater is in Somerset County, NJ. Search all social security offices in Somerset County.
Active Listings In Bridgewater, NJ
Bridgewater, NJ - 08807
800-772-1213
Description
Hours: Monday 9:00 AM - 4:00 PM Tuesday 9:00 AM - 4:00 PM Wednesday 9:00 AM - 12:00 PM Thursday 9:00 AM - 4:00 PM Friday 9:00 AM - 4:00 PM Saturday Closed Sunday Closed Directions/L click here to view full description
Nearby Area Listings
Due to the low number of listings in Bridgewater, we have added area listings below.
New Brunswick, NJ - 08901
800-772-1213
Nearby SSA Office: 11.42 miles from Bridgewater

Description
Hours: Monday 9:00 AM - 4:00 PM Tuesday 9:00 AM - 4:00 PM Wednesday 9:00 AM - 12:00 PM Thursday 9:00 AM - 4:00 PM Friday 9:00 AM - 4:00 PM Saturday Closed Sunday Closed Directions: TAKE ROUTE 1 TO THE JERSEY AVE EXIT. FOLLOW JERSEY AVE TO NUMBER 550 ON THE RIGHT. THE OFFICE EN... click here to view full description
Iselin, NJ - 08830
800-772-1213
Nearby SSA Office: 15.89 miles from Bridgewater

Description
Hours: Monday 9:00 AM - 4:00 PM Tuesday 9:00 AM - 4:00 PM Wednesday 9:00 AM - 12:00 PM Thursday 9:00 AM - 4:00 PM Friday 9:00 AM - 4:00 PM Saturday Closed Sunday Closed Directions: FROM EITHER DIRECTION ON THE GARDEN STATE PKWY TAKE EXIT 131A. AT 4TH L IGHT TURN RIGHT 0N MIDDL... click here to view full description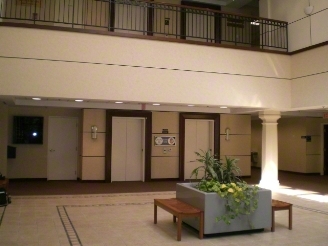 Parsippany, NJ - 07054
(973) 267-6289
Nearby SSA Office: 19.41 miles from Bridgewater

Description
Hours: Monday 9:00 AM - 4:00 PM Tuesday 9:00 AM - 4:00 PM Wednesday 9:00 AM - 12:00 PM Thursday 9:00 AM - 4:00 PM Friday 9:00 AM - 4:00 PM Saturday Closed Sunday Closed Directions/Location: ROUTE 10 WEST ABOUT ONE HALF MILE WEST OF ROUTE 202 JUST PAST THE RACEWAY GAS STATION. ... click here to view full description
Union, NJ - 07083
(877) 803-6306
Nearby SSA Office: 20.87 miles from Bridgewater

Description
Hours: Monday 9:00 AM - 4:00 PM Tuesday 9:00 AM - 4:00 PM Wednesday 9:00 AM - 12:00 PM Thursday 9:00 AM - 4:00 PM Friday 9:00 AM - 4:00 PM Saturday Closed Sunday Closed Directions: FROM THE NJ TURNPIKE: TAKE EXIT 13A. BEAR LEFT AFTER TOLL PLAZA AND FOLLOW SIGNS TO NORTH AVE WE... click here to view full description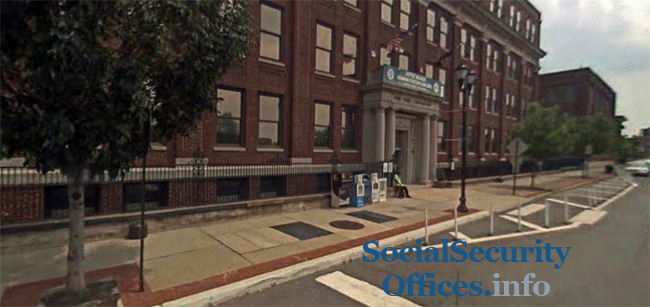 Trenton, NJ - 08611
(800) 772-1213
Nearby SSA Office: 27.47 miles from Bridgewater

Description
Hours: Monday 9:00 AM - 4:00 PM Tuesday 9:00 AM - 4:00 PM Wednesday 9:00 AM - 12:00 PM Thursday 9:00 AM - 4:00 PM Friday 9:00 AM - 4:00 PM Saturday Closed Sunday Closed Directions/Location: TAKE RTE 1 SOUTH INTO THE CITY OF TRENTON. BEAR RIGHT ONTO RTE 129 S. FROM RTE 129 S TU... click here to view full description