Hayward, CA Social Security Offices
Find Social Security Offices in Hayward, California.
We have listed the social security offices in Hayward, CA.

Select the name of the office below to obtain full details. When possible we provide local phone numbers of your local office. This can be the difference between waiting for as much as an hour.

Hayward is in Alameda County, CA. Search all social security offices in Alameda County.
Active Listings In Hayward, CA
Hayward, CA - 94545
800-772-1213
Description
The Hayward Social Security Administration Office determines eligibility and pays benefits to those entitled to survivor benefits. Determines eligibility and pays benefits to the entitled legally blin click here to view full description
Nearby Area Listings
Due to the low number of listings in Hayward, we have added area listings below.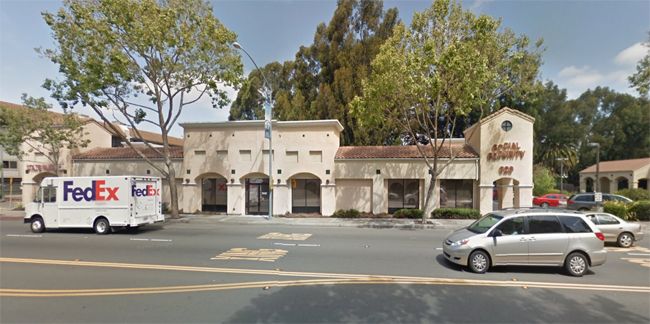 San Leandro, CA - 94577
800-772-1213
Nearby SSA Office: 7.21 miles from Hayward

Description
Hours: Monday 9:00 AM - 4:00 PM Tuesday 9:00 AM - 4:00 PM Wednesday 9:00 AM - 12:00 PM Thursday 9:00 AM - 4:00 PM Friday 9:00 AM - 4:00 PM Saturday Closed Sunday Closed The San Leandro Social Security Administration Office determines eligibility and pays benefits to those enti... click here to view full description
Fremont, CA - 94538
800-772-1213
Nearby SSA Office: 8.05 miles from Hayward

Description
The Fremont Social Security Administration Office determines eligibility and pays benefits to those entitled to survivor benefits. Determines eligibility and pays benefits to the entitled legally blind. Determines eligibility and pays retirement benefits to those entitled aged 62 and older. Hours: Monday 9:00 AM - 4:00 PM... click here to view full description
Oakland, CA - 94605
800-772-1213
Nearby SSA Office: 10.12 miles from Hayward

Description
Location: EASTMONT TOWN CENTERThe Oakland Social Security Administration Office determines eligibility and pays benefits to those entitled to survivor benefits. Determines eligibility and pays benefits to the entitled legally blind. Determines eligibility and pays retirement benefits to those entitled aged 62 and older.Hours... click here to view full description
Redwood City, CA - 94063
800-772-1213
Nearby SSA Office: 12.14 miles from Hayward

Description
Hours: Monday 9:00 AM - 4:00 PM Tuesday 9:00 AM - 4:00 PM Wednesday 9:00 AM - 12:00 PM Thursday 9:00 AM - 4:00 PM Friday 9:00 AM - 4:00 PM Saturday Closed Sunday Closed The Redwood City Social Security Administration Office determines eligibility and pays benefits to those ent... click here to view full description

San Mateo, CA - 94402
800-772-1213
Nearby SSA Office: 14.31 miles from Hayward

Description
Hours: Monday 9:00 AM - 4:00 PM Tuesday 9:00 AM - 4:00 PM Wednesday 9:00 AM - 12:00 PM Thursday 9:00 AM - 4:00 PM Friday 9:00 AM - 4:00 PM Saturday Closed Sunday Closed The San Mateo Social Security Administration Office determines eligibility and pays benefits to those entitl... click here to view full description