Clifton, NJ Social Security Offices
Find Social Security Offices in Clifton, New Jersey.
We have listed the social security offices in Clifton, NJ.

Select the name of the office below to obtain full details. When possible we provide local phone numbers of your local office. This can be the difference between waiting for as much as an hour.

Clifton is in Passaic County, NJ. Search all social security offices in Passaic County.
Active Listings In Clifton, NJ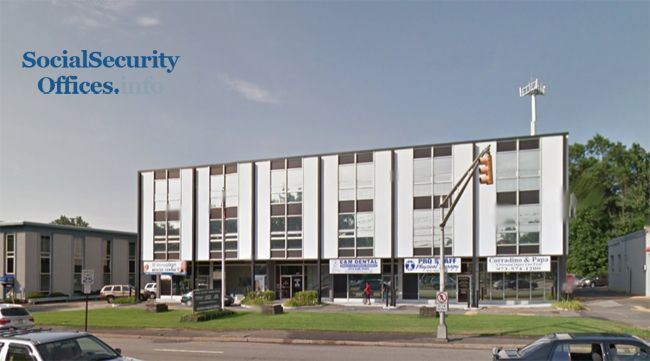 Clifton, NJ - 07012
800-772-1213
Description
Office hours: Monday 9:00 AM - 4:00 PM Tuesday 9:00 AM - 4:00 PM Wednesday 9:00 AM - 12:00 PM Thursday 9:00 AM - 4:00 PM Friday 9:00 AM - 4:00 PM Saturday Closed Sunday Closed Office click here to view full description
Nearby Area Listings
Due to the low number of listings in Clifton, we have added area listings below.
Paterson, NJ - 07505
800-772-1213
Nearby SSA Office: 3.32 miles from Clifton

Description
Hours: Monday 9:00 AM - 4:00 PM Tuesday 9:00 AM - 4:00 PM Wednesday 9:00 AM - 12:00 PM Thursday 9:00 AM - 4:00 PM Friday 9:00 AM - 4:00 PM Saturday Closed Sunday Closed Directions/Location: LOCATED AT THE CORNER OF WARD AND CLARK STREETS, ACROSS FROM THE YMCA. USE \"DOWNTOWN P... click here to view full description

Hackensack, NJ - 07601
800-772-1213
Nearby SSA Office: 6.91 miles from Clifton

Description
Hours: Monday 9:00 AM - 4:00 PM Tuesday 9:00 AM - 4:00 PM Wednesday 9:00 AM - 12:00 PM Thursday 9:00 AM - 4:00 PM Friday 9:00 AM - 4:00 PM Saturday Closed Sunday Closed Directions: LOCATED IN THE CONTINENTAL PLAZA OFFICE COMPLEX AT 401 HACKENSACK AVE, 2ND FLOOR, HACKENSACK NJ.... click here to view full description
East Orange, NJ - 07018
(800) 772-1213
Nearby SSA Office: 7.80 miles from Clifton

Description
Hours: Monday 9:00 AM - 4:00 PM Tuesday 9:00 AM - 4:00 PM Wednesday 9:00 AM - 12:00 PM Thursday 9:00 AM - 4:00 PM Friday 9:00 AM - 4:00 PM Saturday Closed Sunday Closed Directions: FROM 280E-GET OFF AT EXIT 11E;EXIT SAYS CLINTON/HARRISON STREETS. MAKE A LEFT AT 4TH LIGHT/GO 1 ... click here to view full description
Newark, NJ - 07103
973-848-0358
Nearby SSA Office: 9.43 miles from Clifton

Description
Hours: Monday 9:00 AM - 4:00 PM Tuesday 9:00 AM - 4:00 PM Wednesday 9:00 AM - 12:00 PM Thursday 9:00 AM - 4:00 PM Friday 9:00 AM - 4:00 PM Saturday Closed Sunday Closed Directions: THE OFFICE IS LOCATED ON SPRINGFIELD AVE, BTWN BEDFORD AVE AND HAYES ST. IT IS ACCESSIBLE BY BUS RTS... click here to view full description
Newark, NJ - 07102
Nearby SSA Office: 9.56 miles from Clifton

Description
Hours: Monday 9:00 AM - 4:00 PM Tuesday 9:00 AM - 4:00 PM Wednesday 9:00 AM - 12:00 PM Thursday 9:00 AM - 4:00 PM Friday 9:00 AM - 4:00 PM Saturday Closed Sunday Closed... click here to view full description